Nathans background in fish, seasonality, quotas and the price of fish

I sit down to talk all things fishy with a man who carries the crown, two Michelin star and fish lover Nathan Outlaw.

Remember your dad on a Sunday morning eating an old kipper? It would bloody stink the whole house out. I'm here to discuss the fish-eating habits of Britain and how the fishing industry is much more, beyond that piece of fish on the plate.

I've driven overnight from London, slept in what I thought was a quiet spot, but turns out while the condensation drips down over my shitty self-made bed, I am in a driveway, and they want me and my car out the way. Bleary-eyed and slapped around the face by the oddity of fresh air, after a 6-hour drive in the rain, its blue, blue everywhere.

I like fish; I didn't when I was little, I still remember moving tables away from my father in hillside Spanish restaurants when he ordered the local fish dish. (I called my father and asked what that fish was, he said he thinks it was a fish stew with god knows what. He liked it.) I cook with all kinds now, one of those new millennials that want to know and do everything I suppose. My assumptions here, many people still think fish is smelly, no idea how to cook it and anything in a tin, is well, probably from the war.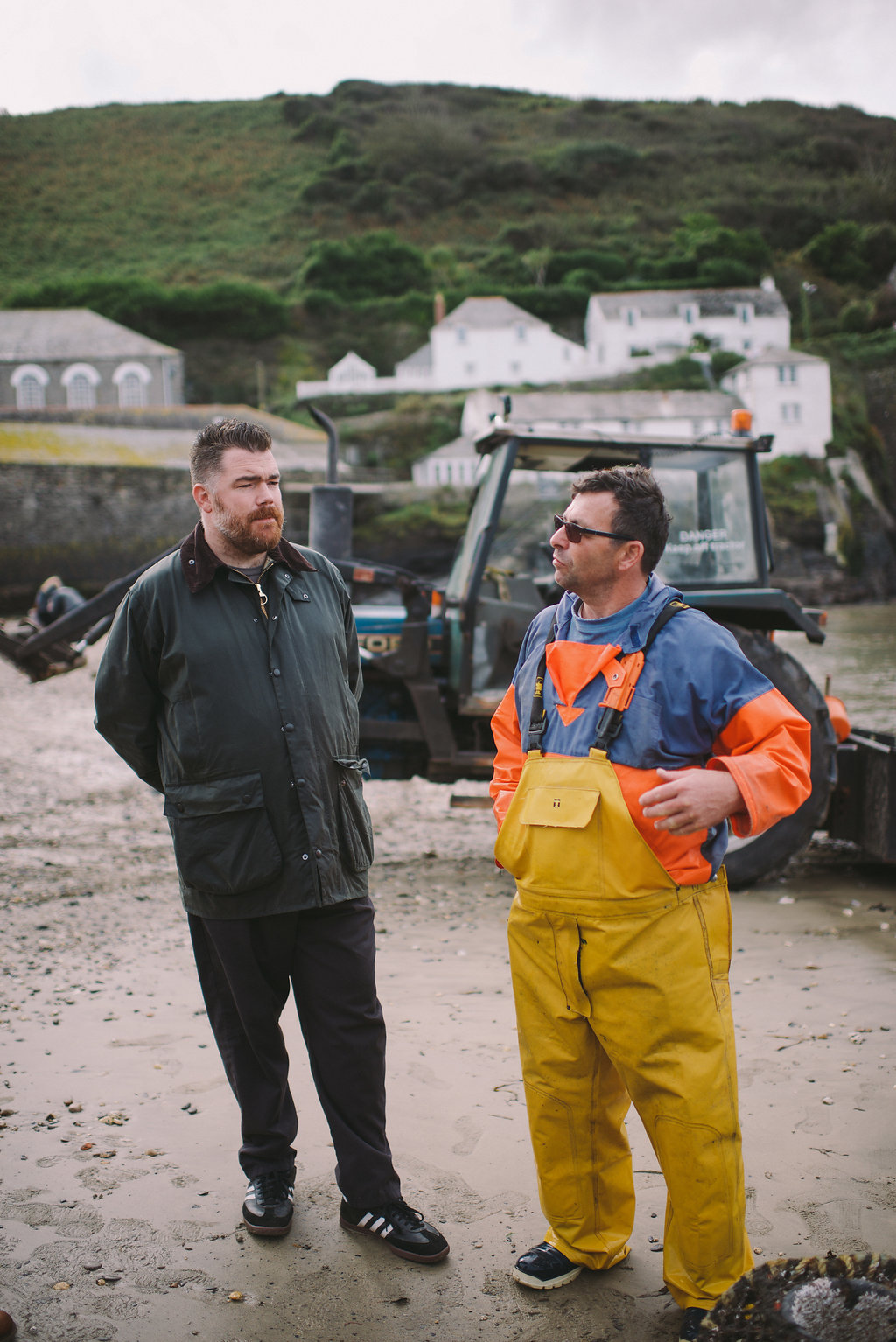 My wife and her family introduced fish to me more recently as keen goers of the sea. Whether locally caught crab or lobster (which isn't half cheaper outside the city), drinking and dancing on table tops later, or a whole flat fish shared over the counter, something about being at sea just helps the cause of eating and enjoying it.